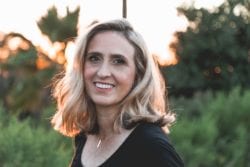 Achieving a beautiful smile takes a great deal of patience, effort, and diligence. A healthy smile is not always a beautiful one, and a beautiful smile is not always a healthy one.
At Smile Dental Group our team can work with you to enhance your smile. We build personalized treatment plans to address your general, restorative, and cosmetic dentistry needs. We understand no two smiles are alike, so we work diligently to create solutions that are designed just for you. In this blog post, we will discuss 5 keys ways to enhance your smile.
5 Ways To Enhance Your Smile
Porcelain Veneers: Veneers are a great way to improve the appearance of your smile. They can be used to address a variety of cosmetic dental concerns, such as discolored teeth, broken teeth, damaged teeth, gapped teeth, and mildly misaligned teeth. We use state of the art digital technology to plan and place porcelain veneers in our Palmdale dentist office. Whether you are searching for a subtle or dramatic chance, porcelain veneers can give you a smile you've always wanted.
Dental Bonding: Bonding is a cost-effective, quick way to transform your smile. Bonding can be used to address some of the same dental concerns as veneers. However, bonding is cheaper and is often seen as a temporary solution to many cosmetic dentistry issues. Bonding is ideal for both children and adults with damaged teeth, broken or chipped teeth, and gapped teeth.
Tooth Whitening: Professional teeth whitening can safely and effectively brighten your smile multiple shades in just one office visit. We use professional grade bleaching agents to brighten dull and discolored teeth.
Invisalign: Straightening crooked teeth can be done discreetly and effectively with Invisalign. Invisalign is ideal for both adults and teens who want a convenient, discreet solution for their orthodontic concerns. Our team of dentists can work with you to determine if Invisalign invisible braces are ideal for your smile.
Preventive Dentistry: In most cases, many common dental concerns can be addressed before they develop into a more complex dental issue. We recommend that patients visit our Palmdale dentist office at least twice a year for routine dental exams and cleanings. These visits allow us to spot any signs of dysfunction and build a treatment plan based on your needs.
Schedule A Consultation
If you would like to explore ways to enhance your smile, visit our team at Smile Dental Group in Palmdale, CA. To schedule an appointment, contact our office or schedule an appointment online.