General dental care focuses on disease prevention and is the cornerstone of lifelong dental health and wellness. Smile Dental Group offers comprehensive general dental services for the long-term maintenance of a healthy, stable smile. We welcome and treat patients of all ages and can meet all of your oral health needs under one roof. We have three offices in the Antelope Valley area and offer convenient office hours to accommodate your busy schedule.
Routine dental visits are the key to avoiding dental problems and provide the opportunity for your dentist to spot and address developing concerns in the early stage when conservative treatment options are effective. We recommend that all patients visit with us twice a year for routine general dental care and screening for signs of disease. At Smile Dental Group, we practice relationship dentistry and take the time to get to know patients as individuals. We educate them on their unique risk factors for disease and provide personalized care for their needs.
Cavity Prevention
Maintaining the natural structure of your teeth will help you avoid the development of more complex dental problems. Tooth decay compromises the integrity of your teeth, weakening enamel and creating the need for removal of tooth structure to address a cavity. Although the techniques and materials used in dental fillings today provide superior durability and natural aesthetics, we believe that keeping as much of your natural tooth structure intact provides the best support for long-term health.
During routine visits, we use digital diagnostics and perform a thorough exam to look for signs of decay. We also take the time to discuss your lifestyle habits and oral hygiene routine so that we can offer personalized care and advice for the maintenance of your smile. If you have a medical condition, take prescribed medications or use tobacco products, please let us know so that we can evaluate the impact on your oral health and recommend appropriate oral hygiene products to minimize tooth stains, damage or disease.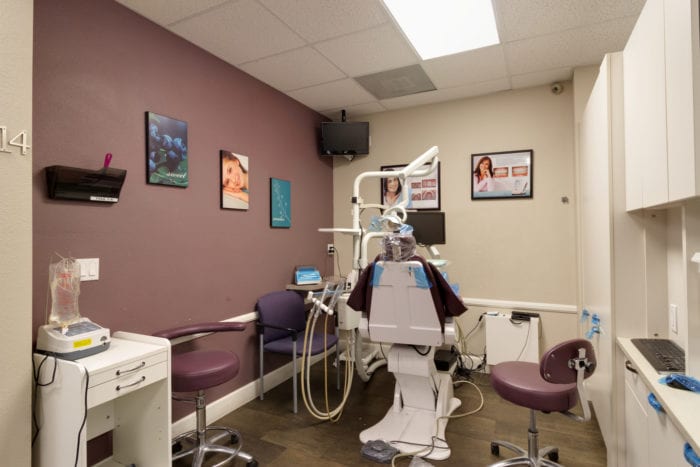 Importance of Gum Health
Routine dental care also supports the maintenance of healthy gums. Gums play a key role in both oral and overall health. They support healthy teeth and a strong immune system by preventing harmful bacteria from entering the bloodstream. Poor oral health and a lack of dental care often lead to advanced gum disease which can damage the gums and weaken the teeth.
Smile Dental Group provides periodontal therapy for the signs and symptoms of gum disease. Your treatment plan is dependent on the stage and severity of the infection. Our goal is to help you maintain the health and stability of your gums for the benefit of both dental and overall physical health.
New Patients Welcome
Smile Dental Group welcomes patients and families to all of our three office locations in the Antelope Valley. Our Palmdale, East Lancaster and West Lancaster, CA dental offices accept new patients and provide complete dental care for children and adults. To schedule an appointment, contact us or request one online:
East Palmdale: (661) 947-9990
West Lancaster: (661) 729-2990
East Lancaster: (661) 948-7909