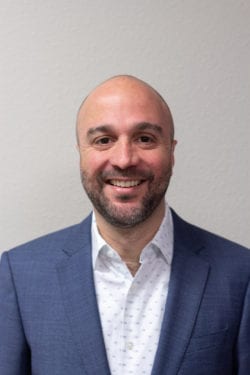 Dr. Chris Khatchaturian is a graduate of the University of Washington in 2000. He received additional hospital training in Tucson, AZ. During this time he gained experience in all fields of dentistry by training with a specialist in these fields.
Doctor's emphasis on patient comfort as well as keeping up-to-date with the latest advancements in dentistry enable him to provide his patients with the best quality of care in the field. Dr. Chris Khatchaturian has a wide range of experience in different areas of dentistry, from cosmetic and restorative dentistry to surgical treatments and root canal treatments.
His approach to your treatment starts with patiently listening to you. Then, after a complete and thorough examination, he reviews and discusses the diagnosis and treatment options with you.
"I am proud to provide my patients with the best in dental technology, treatment options, and patient comfort. We welcome you to our advanced dental offices in Palmdale and Lancaster. It is my pleasure to address all your questions and concerns."
Professional Oraganizations
American Dental Association
California Dental Association
San Fernando Dental Society