Restoring damaged and missing teeth will give you back not only the confidence to share your smile, but improve your overall quality of life. Smile Dental Group has three convenient office locations serving the Antelope Valley and offers complete restorative dental care to meet your specific needs and goals. From tooth bonding to implant dentistry we are your local dental home for the restoration of a beautiful, comfortable and functional smile.
Tooth Repair in Palmdale & Lancaster
Do you have chipped or cracked teeth? Damaged teeth can become lost teeth if not repaired promptly and effectively. Our dentists can address your needs with appropriate dental care and restore the function and aesthetics of damaged teeth. Chips and cracks can increase the risk of decay and further damage to the tooth when left untreated.
If cracked or chipped teeth are not the result of trauma, your tooth damage could be the sign of an underlying bite problem or bruxism. If the teeth are not making proper contact and undue pressure is placed upon them it can lead to wear and damage over time. Teeth grinding and jaw clenching also put pressure on the teeth and can lead to damage and teeth that appear worn or flat on the top. This type of damage is weakening the enamel of the tooth and compromising the integrity of its structure.
We can repair damaged teeth with a range of treatment options: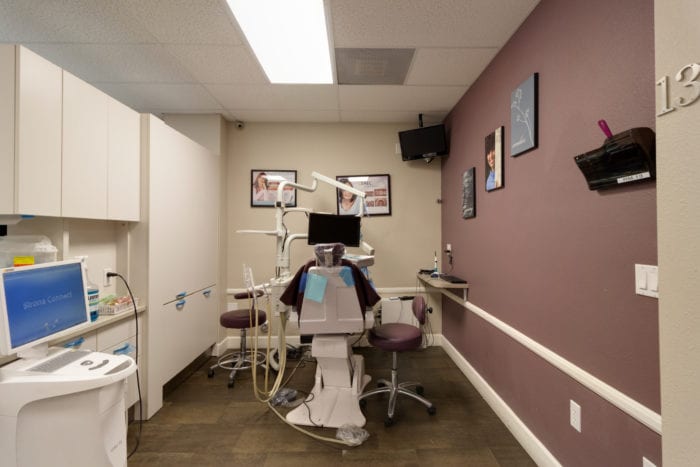 Replacing Missing Teeth: What Are the Options?
Do you have missing teeth? Even "just one" missing tooth can have a detrimental impact on your oral health, overall health and the structural integrity of your smile. Smile Dental Group offers complete care for tooth replacement under one roof in each of our three locations, serving Palmdale, East Lancaster and West Lancaster, CA. Whether you are missing one tooth or a full arch of teeth we are experienced in helping patients restore smiles with dentistry that is tailored to their unique needs and cosmetic goals.
Replacing missing teeth will restore the natural appearance, comfort, and function of your smile. We use advanced digital technology and 3-D imaging to provide a comprehensive analysis of the health and structure of your occlusal system. This imagery and information is the foundation of a strategic treatment plan designed to stabilize and improve your dental health with tooth replacement.
Treatment options for replacing missing teeth can include:
NEW PATIENTS WELCOME
Smile Dental Group offers experienced, complete care for the placement of all types of dental implants. To learn more about how restorative dentistry or implants can solve your dental problems and get you back to smiling comfortably again schedule a consultation with one of our dentists.
Smile Dental Group welcomes patients and families to all of our three office locations in the Antelope Valley. Our Palmdale, East Lancaster and West Lancaster, CA dental offices accept new patients and provide complete dental care for children and adults. To schedule an appointment, contact one of our Antelope Valley dental offices or request one online.
East Palmdale: (661) 463-6530
West Lancaster: (661) 383-0186
East Lancaster: (661) 302-4416