Introducing WePay…. a payment solution powered by Chase bank to help keep our patients and workers safe..
Smile Dental will no longer accept payment methods that require physical contact and can't be sterilized (credit cards ok), as a safety precaution for our staff members and patients.
WePay is a payment option that is no extra cost or hidden fees to the patient.
WePay is a simple, fast, and secure solution.
Please contact our office if you have any additional questions.
Thank you,
Your dental team at Smile Dental Group
Its Here… Smile Dental Group Mobile has Arrived!!!
Smile Dental Group serves patients and families in the Antelope Valley, CA area with three convenient office locations in Palmdale, East Lancaster and West Lancaster, CA. Our dental teams are committed to providing the highest standard of care using the latest dental technology and advanced treatment options. We are a patient-focused dental practice that believes in the value of relationship dentistry, taking time with each patient to get to know them and to understand their unique oral health needs and concerns. Our goal is to help you enjoy optimal oral health through personalized dental care delivered in a caring, compassionate environment.
Learn more about Smile Dental Group:
---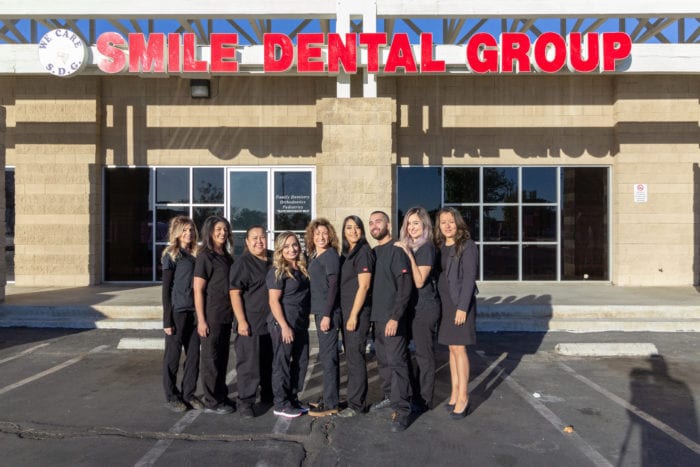 Complete Dental Care Under One Roof
The Antelope Valley dental offices of Smile Dental Group provide your local dental home for all of your oral health and cosmetic needs. Our dentists have advanced training in all aspects of dentistry and can offer the benefit of experienced care for your needs and aesthetic goals. From minor concerns to complex problems, our dental offices in Palmdale, East Lancaster, and West Lancaster, CA offer state of the art care for predictable, lasting results.
Patient comfort is our number one priority when you visit with us. From comfortable chairs to personal TVs and sedation options, we want you to feel relaxed during your treatment and look forward to your routine visits. Our dental team takes your personal safety seriously and we exceed all OSHA standards for sterilization in all of our locations. Our offices are child-friendly with bright decor that can entertain our younger patients and is designed to allow patients of all ages to feel welcome.
Family Dental Care in Antelope Valley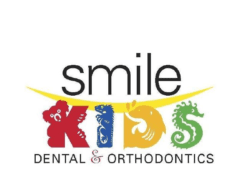 Smile Dental Group welcomes children and provides comprehensive children's dental services for maintaining the health of a growing smile. Our dental team can help young patients learn how to care for their smile with age-appropriate oral hygiene advice. We want our pediatric dental patients to develop an understanding of how their oral health supports their overall well being and how routine dental care can support a lifetime of healthy smiles.
We recommend that parents and caregivers bring their child for an initial visit after the primary teeth begin to erupt, or at least by their first birthday. Early visits will help children acclimate to the dental office environment and provide the opportunity for your dentist to monitor your child's oral development. Addressing concerns related to the structure or development of your child's smile can support normal speech development and their overall physical growth and well-being. We offer the services necessary to treat bite problems, tooth decay or gum disease in children. Smile Dental Group is a leading local Invisalign provider and offers orthodontics to treat malocclusion or address cosmetic concerns related to the appearance of your child's smile.