Pediatric Dentistry An Overview
Smile Dental Group is your premier partner in your child's oral health journey. We offer a full range of pediatric dentistry services that are tailored to meet the needs of our young patients. We take the time to help them learn more about their oral health and how to make the best decisions to help foster a healthy, happy smile.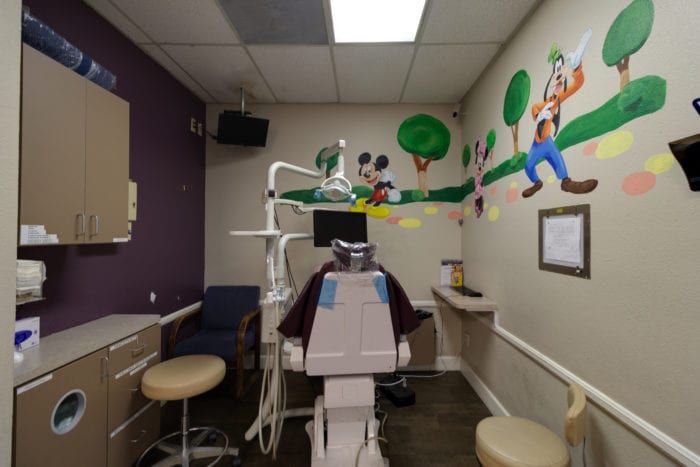 Our compassionate, trusted dentists and staff work with your child every step of the way to ensure their dental needs are met. Patient education is a great way to help your child understand their dental health and the importance of visiting the dentist. We take a personalized approach to each patient, which helps them feel more comfortable when visiting our deal office. By establishing healthy oral health habits are a young age, can help prepare your child on how to nurture their smile as the age.
The Importance of Routine Dental Care For Children
Regular visits to the dentist help keep your child's teeth and gums healthy. During a routine visit, our team can examine your child's teeth and gums to check for any signs of gum disease, tooth decay, or other common dental concerns. When dental issues are addressed early, they reduce your child's risk for future complication.
Regular dental visits are especially important for growing smiles because it allows us to educate young children on the importance of healthy oral habits and address any issues that may lead common pediatric dentistry concerns like crooked teeth, cavities, thumb sucking, and teeth grinding. Early intervention is key to maintaining a healthy smile.
Pediatric Dental Care in Antelope Valley
Smile Dental Group offers a full range of general dentistry service that is tailored to meet the needs of young patients. Our team will work with your child to build a treatment plan that is right for them.
Root canal therapy: Pulpectomy & Pulpotomy
Wisdom teeth removal
Dental cleanings for children and teens
Dental sealants
Emergency dental care
Comprehensive oral health exam
For children and teens who may be anxious or fearful about visiting the dentist, we offer a complete range of sedation dentistry options. We work with your child on an individual basis to asses their needs and determine the best solutions for their dental health and overall wellness.